Promotion of Urban Mobility for Aged Populations
Active and sustainable mobility in the city of the future
This exploratory project aims to contribute to the promotion of sustainable mobility for the aged population
Urban centers concentrate a good part of the population aged in cities, that inhabit older buildings as well. By definition and in most of these cities, these areas are also areas where historical monuments and other factors of tourist attraction are located. Senior tourism is also a consequence of the general ageing of the population and has been increasing. This panorama makes the urban centers, especially the historical ones, as places where a greater number of elderly people are concentrated in comparison to other zones of the city, residents and visitors.
This population, with some restrictions in terms of personal mobility, do not always have easy access to urban spaces and to the components of the transport system
Users characteristics
Urban space
Transport System
Improvements for these groups are improvements for all
Social innovation by holding participatory and dynamic collaboration sessions:
what are the real needs and aspirations?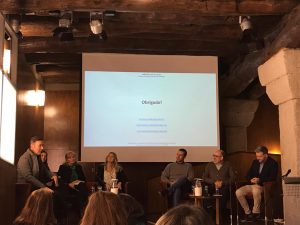 On February 18, the MOBI-AGE project team organized a public session at Casa do Infante in the city of Porto where it brought together different
Read More »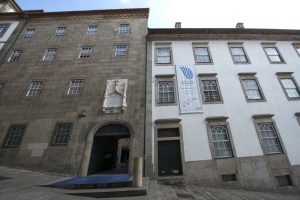 After presenting the results of the project in the city of Coimbra, on December 10, 2019 at the Centro de Dia Ateneu, the project team
Read More »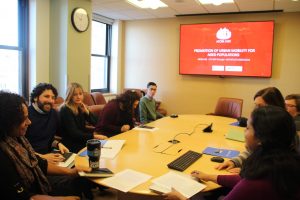 On January 21st, the MOBI-AGE team went to the Columbia University where we presented the work we have been developing in the scope of the
Read More »